Van Helsing game research

This project was initiated for fun and learning. The main goal is to research the internals of the game The Incredible Adventures of Van Helsing. I plan to reverse engineer interesting parts of the game and its file formats. Eventually, it may become useful for myself and other developers, or even end-users.
Download (binaries)

See releases on GitHub.
Requirements
Operating system: Windows XP or later.
Current programs
Unpacker for N2PK packages (command line) (Files.N2PK). These files contain textures, models, etc.
Storage viewer (command line) (storage.sav). Displays all of the items you have in your storage.
Storage editor.
Screenshot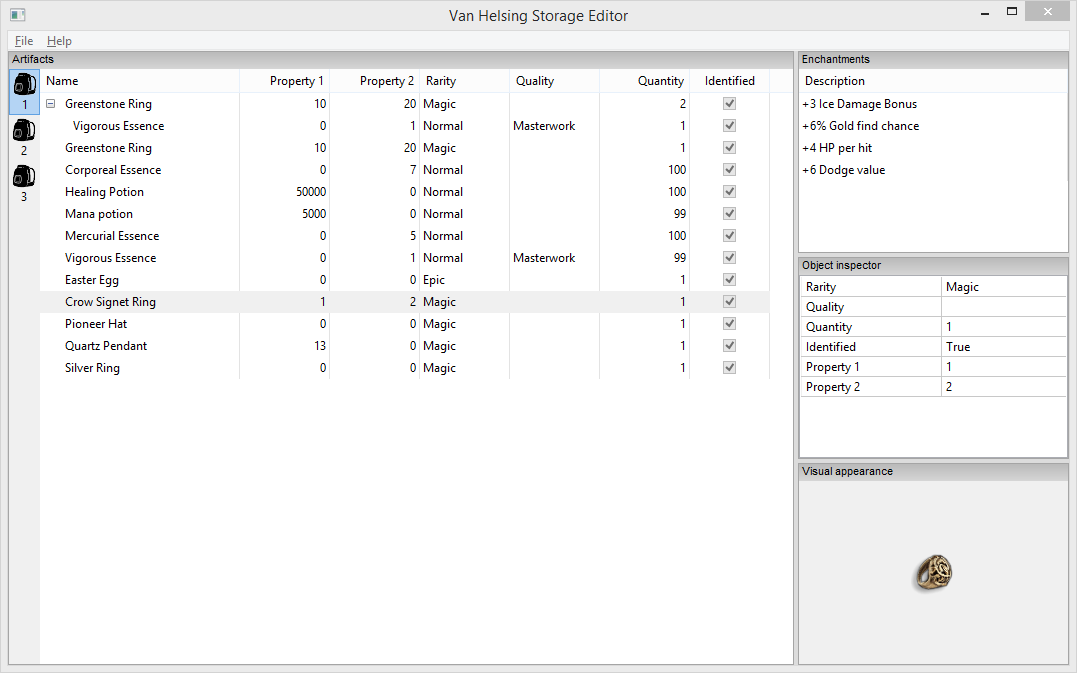 Game-save location (PC)

Documents\NeocoreGames\Van Helsing\SaveGame\<number>